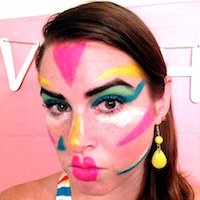 Filed by Ashley Bez

|

Sep 17, 2015 @ 4:45pm
Kylie Jenner has dyed her hair and/or hair extensions a pale shade of green, making her official look "one of the mermaids from Hook." She debuted her new hair at an event at New York Fashion Week last night, not in the depths of a mystical coral reef where she would fit in quite well with her friends in the sea.
A post shared by Kylie (@kyliejenner) on
She might just like changing her look to keep the public's attention, but it's more fun to think she's pulling a Reverse-Ariel and getting ready to magically acquire a giant fin.