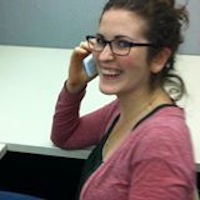 Filed by Shira Danan

|

Aug 31, 2016 @ 9:12am
19-year-oldKylie Jenner, whose job title is "personality," has made an important discovery in the field of jean technology. Of course, the major problem anyone has when wearing jeans is that—while they may show off the perfect shape of one's ass—it's difficult for people checking you out to confirm that there is, indeed, a beautiful naked butt below the denim. Well, no longer! With a couple of strategic slits, one can both wear jeans and let it all hang out.