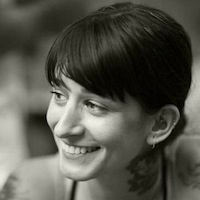 Filed by Jessie Dean Altman

|

Nov 21, 2016 @ 10:05am
Kylie Jenner missed the 2016 AMAs on Sunday night due to an unplanned pregnancy—not her own, though, but her dog's. Early Monday morning, Jenner tweeted that she had been planning on attending the awards show, but her dog Bambi went into labor, so she stayed home to care for the new mama and her puppies instead. That actually sounds way better than the AMAs anyway.
For those asking.. I was planning on going to AMA this year but Bambi went into labor 😩 so I'm here taking care of puppies

— Kylie Jenner (@KylieJenner) November 21, 2016
The 19-year-old makeup maven and Kardashian half-sister tweeted about Bambi's pregnancy, but sadly hasn't posted any pictures yet! We demand pictures!
A post shared by norman & bambi jenner (@normieandbambijenner) on
And since she's an animal lover with a lot of money, keeping the two puppies is no problem.
The pups' don't have names yet, because Jenner is waiting to learn more about their personalities.
She hasn't said what sex the puppies are, but I think the names Larry and Larry Jr. are perfect for boys or girls. Just think about it, Kylie.
Oh, and don't forget to spay or neuter your pets, people. Kylie Jenner can afford to keep four dogs, but most of us can't. And with over a million dogs being put to sleep each year in the U.S. alone, we need to slow down the puppy production.