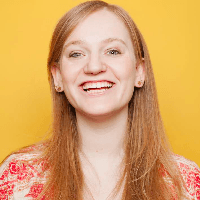 Filed by Orli Matlow

|

Jan 13, 2016 @ 1:10pm
Kylie Jenner just graduated high school, and although she's not going to college, she is committing herself to intellectual inquiry. She has announced that her goal for 2016 is to spend more time "realizing stuff." This bombshell came in a short video Kylie posted, telling her loyal fans and subscribers what's in store for 2016. Yes, she announced proudly that it is the year of "realizing stuff."
When you're someone like Kylie, who doesn't need to commit the year to saving money, losing weight, or setting career goals, you can focus on "realizing stuff." She explains: "Everyone around me, we're all just like, realizing things."