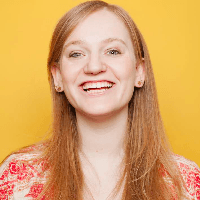 Filed by Orli Matlow

|

Oct 31, 2016 @ 10:25am
Kylie "kylizzlemynizzl" Jenner hosted a Halloween gala in the mansion she owns as a 19-year-old, which makes her house truly scary.
Dressed as a contoured skeleton in couture, Jenner had a dessert buffet fancier than the ones at most weddings.
She and Tyga provided a tour of the creepy confections on Snapchat, leading up to the gooey-est, grossest offering: pimple cupcakes.
Yup, some surprisingly delicious-looking edible acne. She Snapchatted them all night, probably instead of eating them.
Jenner popped one on Snapchat, proceeding to freak the F out. Naturally, she is not as calm and cool as professional dermatologist Dr. Pimple Popper.
The pimple cupcakes are pretty lifelike—the icing nailed the blood and pus combo. Plus, the added satisfaction of getting to eat a cupcake if you're brave enough.
For comparison—and an excuse to look at pimples—here's some of Dr. PP's handiwork.
According to her costume the next day, it doesn't look like Jenner ate too many of them, though.