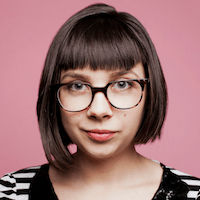 Filed by April Lavalle

|

Dec 07, 2016 @ 11:17am
Singer Lady Gaga wrote about her struggle with PTSD with an extremely honest open letter uploaded onto her website. The "Joanne" singer felt compelled to share her story as a way to remove the harmful stigma surrounding mental illness, as well as help others who may be suffering.
She starts the autobiographical note off by saying:
I have wrestled for some time about when, how and if I should reveal my diagnosis of Post Traumatic Stress Disorder (PTSD). After five years of searching for the answers to my chronic pain and the change I have felt in my brain, I am finally well enough to tell you. There is a lot of shame attached to mental illness, but it's important that you know that there is hope and a chance for recovery.
The singer/activist wrote about how PTSD makes everything in her life harder—from performing for fans to simple tasks like showering. She also opened up about her agonizing experience while on the Born This Way Tour. She wrote about how others dismissed or ignored her symptoms despite her cries for help, which only heightening the degree of emotional and physical injury she sustained from months of neglect. She says she now suffers from trauma due to that specific period time.
Luckily, the singer/songwriter eventually sought the guidance of doctors who helped her to understand her PTSD its subsequent side effects. She writes that she is now doing "various modalities of psychotherapy" and is on doctor-prescribed medication.
I also experience something called dissociation which means that my mind doesn't want to relive the pain so "I look off and I stare" in a glazed over state. As my doctors have taught me, I cannot express my feelings because my pre-frontal cortex (the part of the brain that controls logical, orderly thought) is overridden by the amygdala (which stores emotional memory) and sends me into a fight or flight response. My body is in one place and my mind in another. It's like the panic accelerator in my mind gets stuck and I am paralyzed with fear.
Lady Gaga also acknowledges that soldiers are most commonly associated with experiencing PTSD, but no one should suffer in silence.
Traditionally, many associate PTSD as a condition faced by brave men and women that serve countries all over the world. While this is true, I seek to raise awareness that this mental illness affects all kinds of people, including our youth. I pledge not only to help our youth not feel ashamed of their own conditions, but also to lend support to those servicemen and women who suffer from PTSD. No one's invisible pain should go unnoticed.
To read the entire emotional letter in full, click here.