In this volatile election season, it's important to reflect on the partisan issues that used to define America. In the late 90s and early 00s, people were divided into two camps: those who pledged allegiance to the Backstreet Boys, and those dedicated to *NSYNC. The battle rages on with Internet nostalgia at an all-time high, but *NSYNCers Lance Bass and Joey Fatone have reached across the aisle in the form of cruise ship karaoke.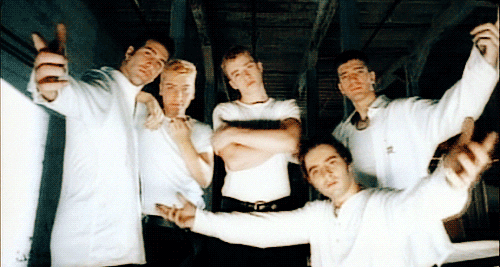 While their fellow *NSYNC member Justin Timberlake continues to be one of the most famous people in the world, Bass and Fatone are performing on an *NSYNC-themed cruise. 
The cruise proved to be even more eventful for fans Tammy and Lynn, who had their wedding officiated by Bass.
Bass and Fatone closed out the karaoke night with an epic "Bye Bye Bye" singalong, restoring order to the galaxy. 
Time will tell if this puts to rest the rivalry that defined a generation.