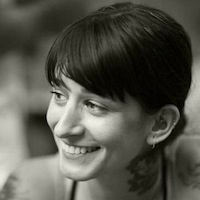 Filed by Jessie Dean Altman

|

Feb 01, 2016 @ 9:56am
On Saturday night, Leonardo DiCaprio won his first Screen Actors Guild award for his starring role in The Revenant. That wasn't the only exciting Leo news of the night, though—he also brought an e-cigarette with him and used it at his table during the ceremony, immediately catching the attention of the entire known universe.
There was no way this was going to go unreported. E! News referred to the actor's vape pen as his "best friend." Entertainment Tonight declared, "Only Leo could pull off vaping at a major awards show." Esquire agreed, asserting that Leo is the only man alive who could make vaping seem somewhat cool.