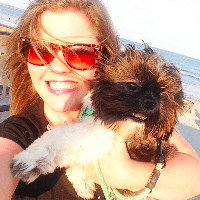 Filed by Missy Baker

|

Jan 05, 2016 @ 9:59am
Leonardo DiCaprio just broke up with his latest model girlfriend, and he's currently starring in a new movie called The Revenant where he did NOT get raped by a bear (so he says). But who even cares about all of that? Let's focus on what's important: how freakin' wide Leo's head has ballooned in the last 25 years. That thing is getting huge—dare we say Titanic-sized? Moviepilot created a montage of Leo's changing looks over the course of his quarter century in showbiz. The freaky vid goes by fast, so you barely get a chance to drool over the smokin' hot years, but give it a try.