If you date Maggie Grace and don't treat her well, you may have to deal with an angry Liam Neeson as an even angrier Bryan Mills.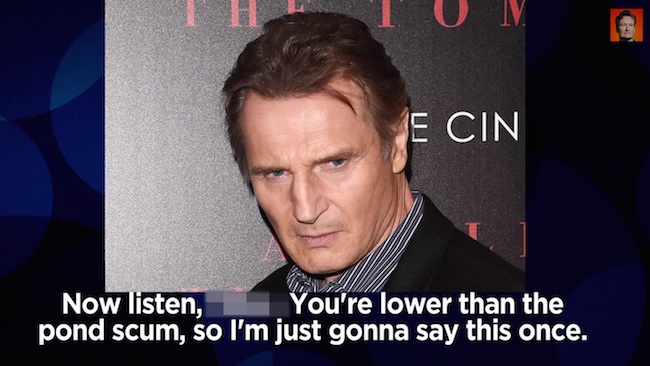 "Don't make me hurt you... kidding! Kind of."
While promoting Taken 3 on Conan last night, Maggie Grace called her costar Liam Neeson "the best fake movie dad anyone could ask for." He also seems like a pretty loyal, possibly over-protective father figure in real life. Grace said when she told Neeson about having her heart broken by a guy, Neeson thought it might be fun to call the ex-boyfriend and scare the crap out of him as his Taken character, Bryan Mills.