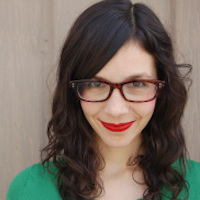 Filed by Meg Favreau

|

Sep 15, 2015 @ 9:20pm
I hope there is a hidden code in this Instagram caption.
True story: One time, I sat on the stoop of an apartment building in front of the Scientology Celebrity Center talking to a dude who turned out to be a paparazzo. Liz and Dick was using the Celebrity Center as a location, and this guy was hovering, hoping to get a snap of Lohan in a window. He hid his camera in a grocery bag under a couple of packages of King's Hawaiian Bread, so nobody would see it if they walked by.