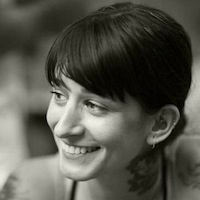 Filed by Jessie Dean Altman

|

Sep 07, 2016 @ 11:25am
Lindsay Lohan's engagement to Egor Tarabasov seems to be over, but that doesn't mean he's getting the ring back. According to Page Six, Tarabasov is fine with his ex-fiancée keeping the $300,000 emerald ring he gave her, probably due to the fact that there's video evidence of him getting rough with her.
Tarabasov's parents allegedly don't want him to have anything more to do with Lohan, because they're afraid if the two stay together, their son will eventually end up in court. That's probably not unrealistic. A source told Page Six, "The father has told Egor, 'You had your Hollywood fling, now it's time to move on to a Russian girl and start working.'"