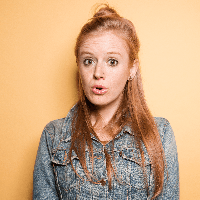 Filed by may wilkerson

|

Jul 01, 2016 @ 3:35pm
Oh LiLo, you've come so far. It seems like just yesterday you were trying to get your parents back together and winning our hearts in Mean Girls. And then you went off the rails until as recently as this past January. But things are different now! Now you are turning 30 and into a completely different person who writes books and wants to have children and do crazy things like act, apparently.

That's right, America's wayward niece is celebrating the big 3-0 tomorrow (they grow up so fast). And in an interview with Vanity Fair, she said she is feeling hopeful about the next decade of her life, in particular "making more films, writing my book, starting my charity, working with children a lot," and "maybe having some of my own [kids] soon–after I get some movies done first."