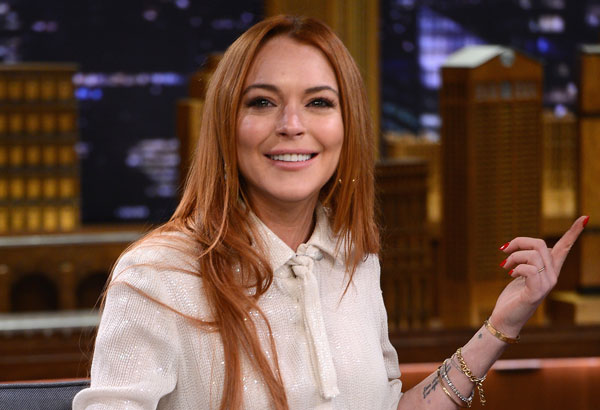 "You guys honestly think I would be that stupid? Fair enough."
In Touch Weekly, which is the only tabloid we trust for the hottest hot goss, has released a list, allegedly handwritten by Lindsay Lohan, of all the famous people Ms. Lohan has had sex with. A "source"—presumably the same source who has been bringing us celeb exclusives for years out of sheer altruism—tells In Touch that Lohan and her pals were "giggling and talking shit about people in the industry" at the Beverly Hills Hotel.
Lindsay tried to impress her friends with a list of all the men in Hollywood she'd slept with, and when they got up to leave, Lohan casually "tossed [the list] aside," as if no one ever taught her to shred sensitive documents. As if she didn't know that a list could get you into trouble. As if she never saw the movie Mean Girls.
Luckily, Source-y McSourceypants was there to pick up the list and deliver it to the appropriate editor at In Touch. Here it is, in all of its blurred-out, logoed-over glory: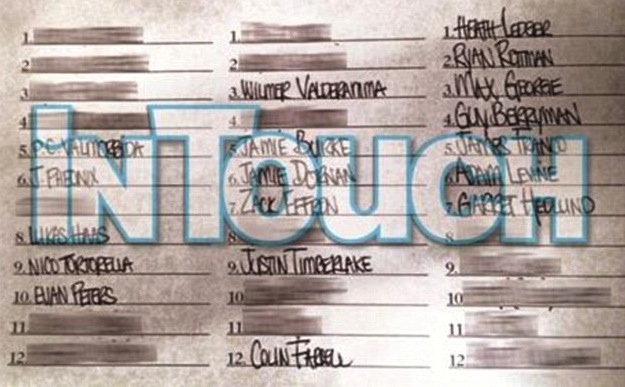 Wonder why they blurred out Mel Brooks's name.
BuzzFeed speculates that if some of the names are blurred out for legal reasons, it's because the men in question are married. Brad Pitt could be on this list, guys! Or Tom Hanks!
But let's not jump to conclusions, folks. This could just as easily be a list of guys Lindsay Lohan wants to bang, or people she owes money to, or a really long game of MASH, or all the people in Hollywood she hasn't alienated yet.
Just kidding, that list would be much shorter.
(by Shira Rachel Danan)