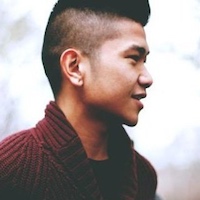 Filed by Keith Estiler

|

Mar 11, 2016 @ 9:04am
In a recent interview with The Sun, 29-year-old actress Lindsay Lohan claims that One Direction dreamboat Harry Styles once showed up unannounced to her hotel room for a late-night hookup. She says Styles appeared at her door at 2 a.m., but the former child star had just gotten home from an AA meeting and was watching a bad movie in bed. She turned the poor bloke down.
"He was in a suit. I said, 'Well, you're very good looking—can I help you?'" Lohan says. "He was like, 'I'm Harry. Gavin and Michael sent me here.' I was like, 'I'm going to bed, but it was nice to meet you.'"