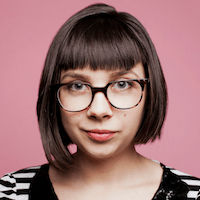 Filed by April Lavalle

|

Jun 20, 2017 @ 8:18am
Good Lord(e)!
Yesterday Lorde caused controversy when she compared her friendship with Taylor Swift to an autoimmune disease. Now the 'Green Light' singer is apologizing to the fans she may have offended.
In an interview with The Guardian, the New Zealand-born pop star said that being pals with Taylor Swift is "like having a friend with very specific allergies." She went on to say, "There are certain places you can't go together. Certain things you can't do. There are these different sets of considerations within the friendship. It's like having a friend with an autoimmune disease."
The quote caused those suffering from an autoimmune disease to be like, "hold up, don't compare me to that snake Taylor."
Fans called Lorde out on Twitter after the interview was posted:
You should get to know actually disabled activists...people with autoimmune and other disabilities. Because you don't understand ableism

— Dominick Evans (@dominickevans) June 20, 2017
But Lorde, being the cool gal she is, quickly owned up to her mistake.
didn't mention taylor, but regardless, i fucked up & that was really insensitive. i'm sorry 🌹

— Lorde (@lorde) June 20, 2017
It is also worth noting that she apologized to fans for the wording, but not to Taylor for comparing her friendship to a debilitating disease. L-O-L.
Either way, it was nice of Lorde to do the right thing and apologize, even if it did cause a little "Melodrama."