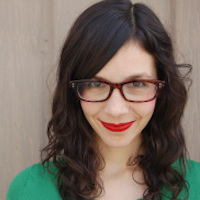 Filed by Meg Favreau

|

Jun 17, 2016 @ 7:55pm
Celebrities: no matter how hard they try, they succumb to the perils of aging just like us plebes (well, except for Paul Rudd). The most recent example: Lucinda Dryzek, the girl who played young Elizabeth Swann in Pirates of the Caribbean: The Curse of the Black Pearl in 2003, has grown up. And as a result, she definitely looks older. Gasp!
As a reminder, here's what Dryzek looked like in the opening scene of the movie: