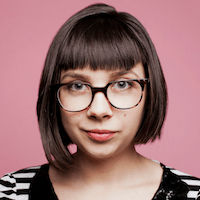 Filed by April Lavalle

|

Apr 11, 2017 @ 8:44am
Ludacris just released the video for his new song "Vitamin D," but there is one thing featured in it that is majorly distracting— and no, we are not talking about all the half-naked women.
The Fast and Furious actor can be seen around the 11 second mark rocking some insanely bad CGI abs and pecks, and they are actually ludicrous. Check it out.
Of course, Twitter had a field day with the botched special effects.
On a scale of real to Ludacris, how is your torso?

— My Constant Dream (@OttoFernandez) April 11, 2017
Ludacris air brushed some abs on his body and I am unable

— noname (@AceRedBand1t) April 10, 2017
Even Luda was able to laugh at himself.
But he did reveal that the special effect was a deliberate choice.
It's ok they slow RT @chris_oneto: he's supposed to have CGI & he looks at them at the end of the video & sees em gone. It's intentional

— Ludacris (@Ludacris) April 11, 2017
Uh, whatever you say!
Plus, this isn't the first time Ludacris has enhanced his body for a music video. Remember his giant arms in the 2004 video for "Get Back"?
Oh, Luda. You and your average body are perfect just the way you are.