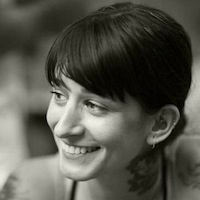 Filed by Jessie Dean Altman

|

Oct 19, 2016 @ 9:36am
Update (October 26, 2016, 10:40 a.m.): We reported in this story that Brad Pitt had been cleared of child abuse charges stemming from a September 14 incident on his private jet; however, it seems he was not actually cleared. LAPD claimed to have no jurisdiction over the case, and apparently the ongoing investigation is being handled by the FBI.
Nineteen days after he'd seen them last, Brad Pitt saw his kids on October 8 for a therapist-monitored visit at one of the L.A. homes owned by Pitt and his soon-to-be ex-wife Angelina Jolie.
But according to an Us Weekly source, the reunion "wasn't full of joy and happiness," because, well, divorce sucks. And the couple's oldest child, Maddox, 15, reportedly chose to skip it altogether, instead staying with mom Jolie, who currently has sole physical custody of all the children.
The Jolie-Pitt kids (Maddox, 15, Pax, 12, Zahara, 11, Shiloh, 10, and twins Knox and Vivienne, 8) have allegedly been going to therapy to help them get ready to see their father. Pitt was cleared of child abuse allegations after he was accused of physically abusing Maddox during an argument with Jolie while the family flew on a private jet on September 14.
Jolie had adopted Maddox from Cambodia in 2002, two years before she and Pitt began dating, and a source told Us Weekly that he and Jolie are "very close." Under California law, because Maddox is older than 14, he can choose which parent to live with following a split. One source said "He doesn't really see himself as Brad's son," while another source claims that "Maddox never wants to see Brad again."
This whole divorce is extremely sad, for everyone involved. And for Maddox, it doesn't make being a teenager any easier. Hopefully things work out with Brad and Maddox in some way, even though it looks like it might take some time.