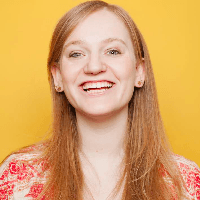 Filed by Orli Matlow

|

Oct 31, 2016 @ 4:08pm
While everyone was dressing up as Game of Thrones characters over Halloween weekend, on-screen sisters and off-screen BFFs Maisie Williams and Sophie Turner wore costumes that don't remind them of their jobs.
The sisters Stark celebrated the spooky holiday not as Melisandre-y witches but punny pot brownies (or as their called in England/Westeros, hash brownies).
"Hash brownies" also comes with a bonus pun—making me hungry for both hashbrowns and girl scout cookies.
Williams chronicled the "noooorrrrty" weekend on Instagram, and it sucks not to have been invited.
Glad you guys had a great weekend but please go back to filming Game of Thrones? We're dying like GoT characters we've gotten emotionally attached to out here.