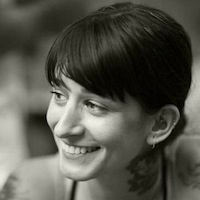 Filed by Jessie Dean Altman

|

Dec 21, 2016 @ 3:10pm
As you may have heard, secret wedding-haver Margot Robbie got married to British director Tom Ackerley this weekend, leaving everyone to wonder about all the details of the private affair save the ring, which she posted on Instagram.
Paparazzi managed to get some shots of her wedding dress, but according to The Northern Star, guests were asked to turn in their phones and cameras before the ceremony, to ensure privacy. The publication also spoke to some of Robbie and Ackerley's guests, who said the couple served pizza and BBQ at their wedding. And for dessert, there was cereal. Yes. Really.
Apparently, Coco Pops cereal is Margot Robbie's favorite food, so there were boxes of it on tables near the dance floor, along with bowls and milk, of course (her wedding may have been super casual, but she wasn't born in a barn. AS FAR AS WE KNOW). No word on spoons, but I'm guessing probably yes.
It's always nice to hear about a rich and famous person keeping stuff real. This low-key affair definitely makes the gorgeous 26-year-old actor more relatable…well, slightly more relatable. She's still Margot Robbie, and we're not. But hey, everyone loves pizza and cereal, right?