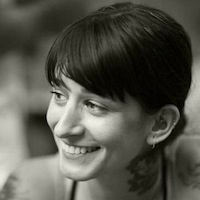 Filed by Jessie Dean Altman

|

Jul 27, 2016 @ 11:41am
It's a known fact that Mariah Carey is ageless, so it's not surprising that she doesn't celebrate her birthday. She does technically have an age (46) and a birthday (March 27, 1970), but none of that matters in Mimi's World. She is a goddess, and as such, she doesn't adhere to the normal conventions that weigh us mere mortals down. She told People in November, "I think I have to remain eternally oblivious to age. Honestly, when you put a number on it yourself, it's just like, Why? Why do that?" Seriously, why?
A post shared by Mariah Carey (@mariahcarey) on