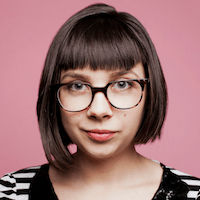 Filed by April Lavalle

|

Dec 19, 2016 @ 8:50am
Every year around Christmas, Mariah Carey rises from obscurity to sing "All I Want for Christmas Is You" a bajillion times before retreating back to her solitary life of diamond bubble baths and yachts for the rest of the year. On Sunday, Carey appeared on Watch What Happens Live to talk to host Andy Cohen about her new reality show, and to play a round of "Plead the Fifth."
When asked how she would respond to Demi Lovato's harsh comments calling her "nasty" to Jennifer Lopez, Mariah an answered accordingly:
I don't know her either and so I wouldn't say anything to her. She should come up, introduce herself to me, say, 'Here's my opinion, what do you think about it?' That's how you handle sh*t, OK?
Daaaaaaaammmmmnnnnnnnn. She just threw so much shade that it might as well be called an eclipse.
No wonder Mariah decided to serve spiked hot cocoa prior to playing the game. Perhaps she needed a little liquid courage before dealing with the harsh questions, not that we have any doubts that the supreme diva wouldn't have been just as shady sober.
Maybe Demi should plead the fifth when it comes to her feelings on Mariah Carey from now on.