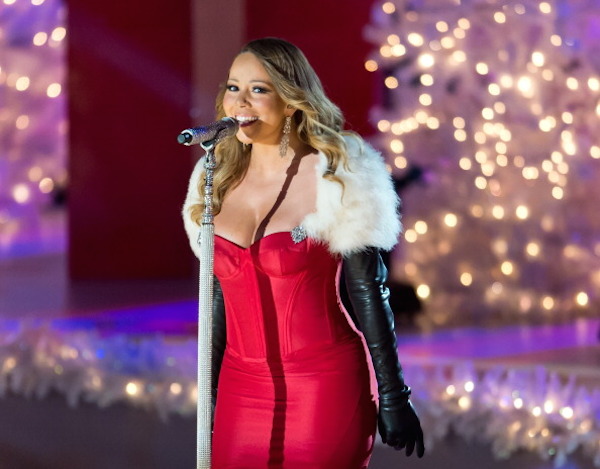 All I want for Christmas is me. (via Getty)
Mariah Carey was sent home by NBC executives last night after showing up 3 hours late to tape her segment for tonight's Rockefeller Center tree lighting ceremony. According to TMZ, Mariah kept the crew and her fans standing in the rain while she discussed the details of her divorce with her lawyer at a nearby hotel. She was still on the phone when she finally showed up, but by that time the show's producers had already decided to pull the plug.
Who would expect Mariah Carey to show up on time to anything? The conversation she was having with her lawyer was probably scheduled for last week.