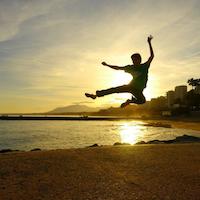 Filed by Mitchell Friedman

|

Mar 09, 2016 @ 4:50pm
Matt McGorry, the actor who plays John Bennet in Orange is the New Black, designed a t-shirt for International Women's Day. The shirt's been dubbed "the greatest feminist t-shirt *ever*" by the good people at Marie Claire, and proceeds from its sale will go to NARAL—an organization that helps support the right to choose. But despite McGorry's good intentions, the shirt will almost definitely reel in some meninists on accident.