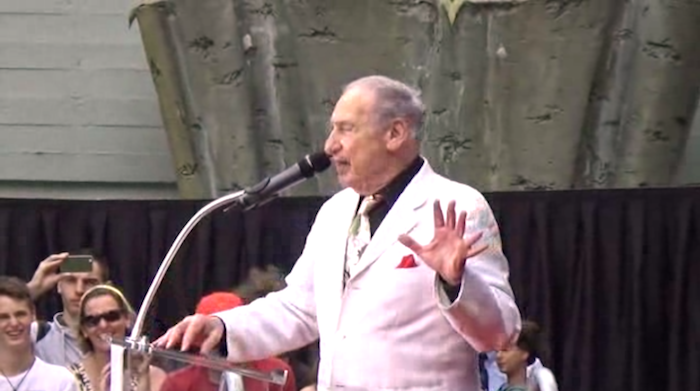 I want to get to the point where I can casually attach extra fingers at important events.
(screengrab via NY Daily News)
Mel Brooks had his hands and feet immortalized in the concrete outside the Mann's Chinese Theater in Hollywood. Wait, what year is it? It's 2014 and Mel Brooks hasn't had his handprints memorialized in cement for decades already? He has had a bronze star on the Hollywood Walk of Fame for 4 years now, although 2010 also seems incredibly late for a man whose Oscar-nominated Young Frankenstein premiered 40 years ago. To reiterate: the Chinese Theater has the hand/shoe prints, the Walk of Fame is made up of bronze stars.