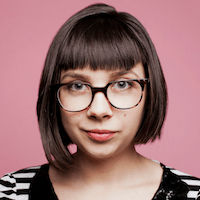 Filed by April Lavalle

|

Jan 06, 2017 @ 8:06am
Mel Gibson has done and said some pretty crazy things in the past, but some stranger still let him close to his head with sharp objects. Gibson appeared on Jimmy Kimmel Live! on Thursday and agreed to give a pedestrian a haircut in exchange for them shaving off the glorious beard he has been sporting for years.
Shave and a haircut, two Gibs.
Well it looks like Mel made out better than William, the brave but somewhat foolish volunteer whose majestic mane turned out looking like this in the end:
However, after this segment ended, Mel went whole hog and did away with the beard completely before being interviewed by Kimmel later in the program. As Kimmel puts it, he "looks like Mel Gibson again." Check out the big reveal after the shave: