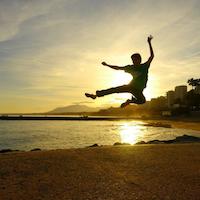 Filed by Mitchell Friedman

|

Feb 14, 2017 @ 9:49am
On Monday, First Lady Melania Trump tweeted her "applause" for Gone Girl actress Emily Ratajkowski for coming to her defense after a New York Times reporter made slut-shaming comments.
A post shared by Emily Ratajkowski (@emrata) on
After an event on Sunday, Ratajkowski let loose on Twitter about an unnamed reporter seated next to her who apparently called Melania Trump a "hooker."
Sat next to a journalist from the NYT last night who told me "Melania is a hooker." Whatever your politics it's crucial to call this out for

— Emily Ratajkowski (@emrata) February 13, 2017
what it is: slut shaming. I don't care about her nudes or sexual history and no one should.

— Emily Ratajkowski (@emrata) February 13, 2017
Gender specific attacks are disgusting sexist bullshit.

— Emily Ratajkowski (@emrata) February 13, 2017
Emily Ratajkowski, who campaigned for Bernie Sanders in New Hampshire, didn't consider this a political issue but a stand against sexism, no matter the target. It's a stand she's taken before, consistent with her reaction to a certain nude selfie that broke the internet.
The "hooker" comment is especially contentious for Melania Trump, who sued the Daily Mail for an article alleging she once worked as a "high-end escort" prior to marrying Donald Trump.
The New York Times also reprimanded the reporter in question, according to a statement to Politico:
At a party last night, a Times reporter who does not cover Washington or politics, referred to an unfounded rumor regarding Melania Trump. The comment was not intended to be public, but it was nonetheless completely inappropriate and should not have occurred. Editors have talked to the reporter in question about the lapse.
Earlier today, Melania Trump tweeted her gratitude to Emily Ratajkowski, addressing her by her Twitter handle @emrata.