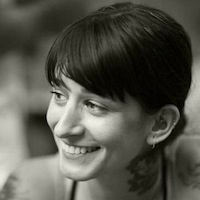 Filed by Jessie Dean Altman

|

May 31, 2016 @ 9:55am
On May 27, beautiful Hollywood actor Kate Beckinsale was on The Graham Norton Show, where she revealed that director Michael Bay doesn't think she's beautiful. You're probably thinking, "No way he actually said that," but it turns out, he pretty much did. Repeatedly, too.
When Beckinsale worked with Bay on 2001's Pearl Harbor, the director had plenty of great stuff to say about her co-stars, Ben Affleck and Josh Hartnett, but not much to say about her. In fact, he seemed to think her one attribute was that women wouldn't find her so intimidating they'd skip the movie. She told Norton: