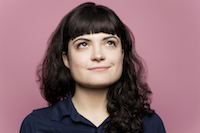 Filed by Jaime Lutz

|

Jan 22, 2016 @ 2:00pm
British actors Michael Caine and Charlotte Rampling said clueless old white people stuff when asked about the #OscarsSoWhite boycott of the Academy Awards this year. Old white people historically aren't the hippest people when it comes to race, and despite being celebrities, Caine and Rampling—the latter of whom is up for a Best Actress Oscar for her role in 45 Years—are no exception.
Rampling—who maybe has a potential defense for her comments because they were originally made to a French radio show and might have been mistranslated, maybe—reportedly said that the boycott is "racist to whites."