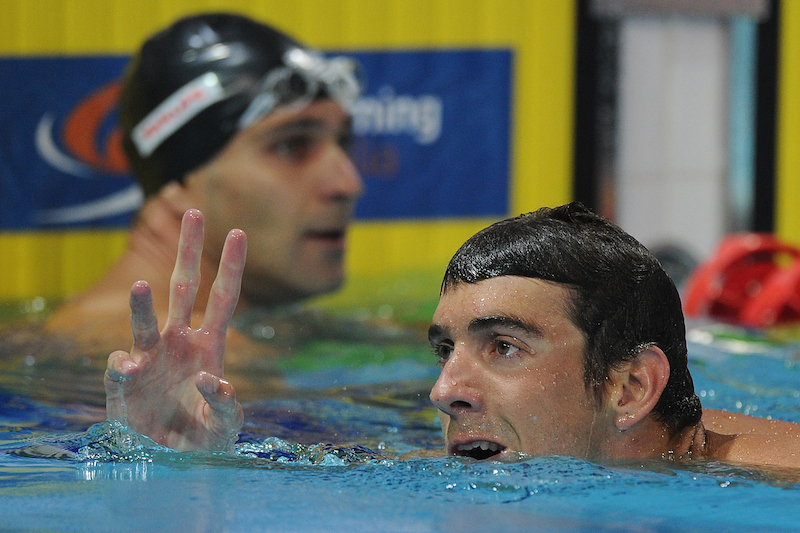 "What seems to be the problem, officer?" (via Getty)
Michael Phelps is most comfortable in a liquid medium, so perhaps it is not surprising that he keeps getting DUIs. While most people think of him as a pot smoker, it's important to remember that he's also a swimmer, and prefers to be soaked whenever possible. That was certainly the case when he got pulled over early this morning when he blew about twice the legal limit into a breathalyzer in Baltimore, Maryland. The Olympic champ was initially pulled over for going 84 in a 45 and for crossing double lane lines, which was probably the first clue that Phelps was in the process of pickling himself.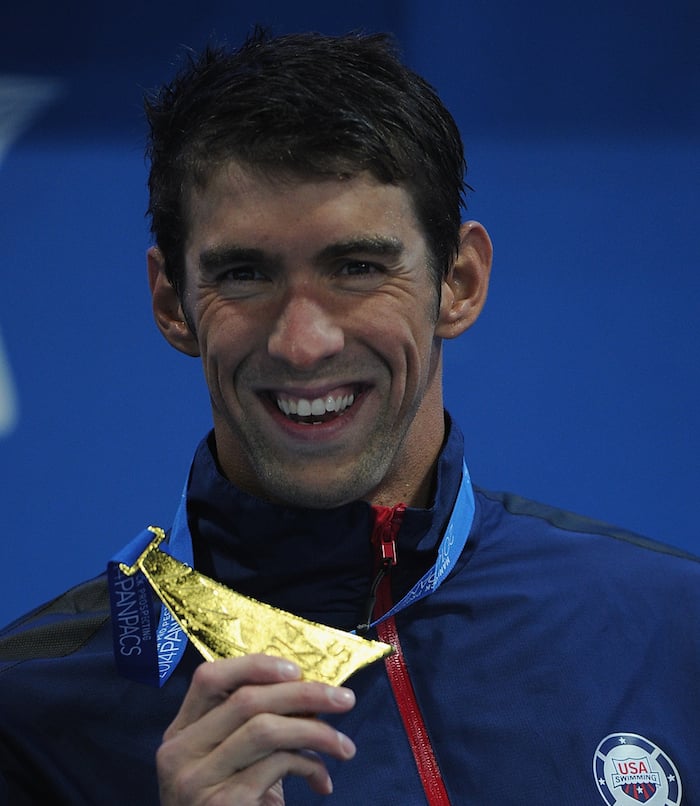 "I got this one for tequila." (via Getty)
Looks like someone was better off getting high and eating a bajillion calories a day. As TMZ pointed out, this is his second DUI, the first one coming a decade ago when he was 19 and resulting in probation. Maybe the next time he's going to get drunk, he should do what he does best and jump in a carpool.
(by Johnny McNulty)