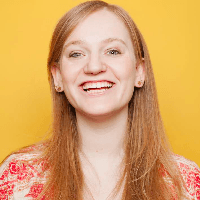 Filed by Orli Matlow

|

Dec 19, 2016 @ 11:12am
Boomer Phelps's parents Michael Phelps and Nicole Johnson got married in October in a beautiful Cabo San Lucas ceremony by Michael's home of the sea.
The newlyweds released a video of their enviable, intimate destination wedding with a cool video that forgoes cheesy music (like that overused song from Twilight or "First Day of My Life" by the one hit wonder Bright Eyes...I watch a lot of wedding videos, okay?) in favor of some head-bopping, sexy techno.
This ceremony was in fact the Phelps's second wedding, the first one in the couples' backyard before the Rio Olympics.
"We pretty much got married in sweats and jams," Johnson told Brides.com of their first ceremony. "When we talk about our wedding, we mean our Cabo wedding in October with our parents, our siblings, our bridal party and a few people who played an integral part of our relationship while we were together."
Baby Boomer was the ring bearer, holding the rings around his wrist while being carried by fellow Olympian Allison Schmitt.
The Phelpses dated on and off since 2007 before officially becoming "on" forever.