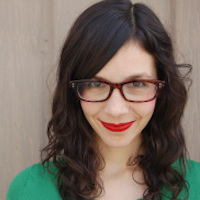 Filed by Meg Favreau

|

Apr 23, 2016 @ 1:45pm
True crime writer Michelle McNamara passed away in her sleep on Thursday, according to her husband Patton Oswalt's publicist. The publicist told CNN, "Her passing was a complete shock to her family and friends, who loved her dearly." McNamara was 46.
A writer with a strong interest in true crime stories, McNamara ran the website True Crime Diary, where she wrote about both cold cases and new crimes. One of her areas of interest was the Golden State Killer, who she wrote several articles about for Los Angeles Magazine.
Friends of Oswalt and McNamara have been sharing their heartbreak and sympathies on Twitter:
Everything Michelle McNamara wrote @TrueCrimeDiary was excellent & thoughtful. She was an excellent & thoughtful person. I'm so sorry Patton

— John Mulaney (@mulaney) April 23, 2016
Michelle McNamara was a great woman and wife and mother and my heart goes out to Patton and their family.

— Morgan Murphy (@morgan_murphy) April 23, 2016
Oswalt, known for his stand up comedy and roles in everything from Ratatouille to Agents of S.H.I.E.L.D., hasn't commented on his wife's passing yet, but he did retweet The Hollywood Reporter's story about his wife's death. The couple has a 7-year-old daughter.