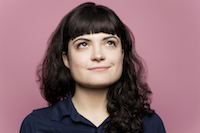 Filed by Jaime Lutz

|

Mar 11, 2016 @ 2:55pm
Celebrities who let their hair naturally grey are a beautiful, impressive bunch: Helen Mirren. Anderson Cooper. John Slattery. George Clooney. Now, an unlikely man has joined their ranks: Mike Myers. That's right: Shrek. Here's what he looked like at the state dinner President Obama (another silver fox) held for new Canadian Prime Minister/hunky hunk Justin Trudeau:
Myers is, of course, one of Canada's finest exports, so it makes sense that he would be at the state dinner (along with fellow Canadian performers Ryan Reynolds and Michael J. Fox. Yup, sorry to break it to you, Republicans: Alex P. Keaton gets socialized medicine). And while he didn't steal the show from the Obama-Trudeau bromance, the old-guy-from-Up look is really working for him.