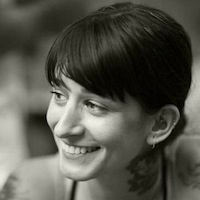 Filed by Jessie Dean Altman

|

Aug 02, 2016 @ 8:33am
On Monday Miley Cyrus and her new Beagle Barbie instagrammed a video of themselves riding in the passenger seat of a car while Miley and her definitely-ex-and-maybe-current-fiancé Liam Hemsworth sing along to Justin Bieber's "Love Yourself." It's sweet until Hemsworth, who's driving, makes a startled sound like he saw a monster, and then Miley says "BABE, STOP, SERIOUSLY" and the video abruptly ends.
She managed to caption the video ("BGVs," as in "background vocals") so presumably everything's fine and they haven't crashed into any ditches. Such a cute couple!