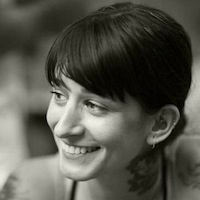 Filed by Jessie Dean Altman

|

Jul 11, 2016 @ 8:26am
On Sunday, tattoo artist (and possible Steely Dan fan?) Doctor Woo of Los Angeles' Shamrock Social Club tattoo shop posted an Instagram of Miley Cyrus sporting a brand new tattoo on the back of her upper arm. As rumors that the on again/off again couple might get married abound, the tattoo, of a jar of Vegemite, has to be a tribute to her Australian boyfriend, actor Liam Hemsworth. Because nothing says "Australia" like Vegemite (other than Foster's beer, punching kangaroos, and the official Shrimp Barbie).