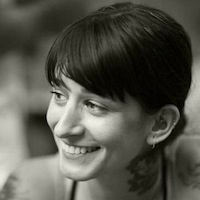 Filed by Jessie Dean Altman

|

May 15, 2017 @ 9:30am
Sunday was Mother's Day, the one day a year we honor the moms who work so hard the other 364 days a year (and this 365th one, too, actually). Moms never really get a day off, but they do get a day where hopefully their kids show them how very much they love them, with visits and cards and gifts or at least a damn phone call. Moms are the backbone of our society and they deserve the best of everything. Here are some sweet, silly, moving, and completely loving Mother's Day Instagrams shared by celebrities of their moms, their kids, and their kids' moms.
1. John Legend
2. Madonna
3. Nicki Minaj
4. Reese Witherspoon
5. Viola Davis
6. Jessica Alba
7. Tia Mowry
8. Kelly Rowland
9. Khloe Kardashian
10. Kourtney Kardashian
11. The Weeknd
12. Jennifer Lopez
13. Billie Lourd
14. Carrie Underwood
15. Kesha
16. Drew Barrymore
17. Drake
18. Jessica Simpson
19. Pink
20. Alicia Keys
21. Eva Mendes
22. Halle Berry
23. Sarah Michelle Gellar
24. Heidi Klum
25. Amy Schumer
26. Miley Cyrus
27. Justin Timberlake