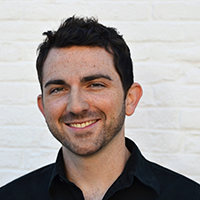 Filed by Chip Dwyer

|

Apr 25, 2016 @ 10:54am
Dennis Haskins, most famously known as Mr. Belding on Saved by the Bell, is a huge wrestling fan. On Saturday, he proved as much at a match in Brooklyn by power-bombing a guy through a table. Here's his full participation in the event, which included some fantastic individual moves before the triple power-bomb:
https://www.youtube.com/watch?v=iKNnl__oM1w
Pro wrestling matches often include celebrity fans like this as part of the show, but rarely one at the caliber of the esteemed Mr. Belding.
Haskins has come a long way since acting as the principal at Bayside High, and he's been keeping it real in the ring. He ended up doing a better job keeping some wrestlers in line than he ever did with Zack Morris. Here's the promotional poster for the main event:
They even made some of the wrestlers dress in Bayside High gear:
Haskins, clearly, loves interacting with fans and being part of wrestling shows:
Any wrestling fans that also happened to grow up watching Saved by the Bell are having the best month ever.