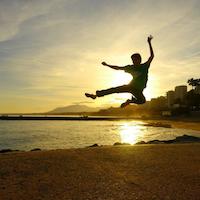 Filed by Mitchell Friedman

|

Aug 03, 2016 @ 2:40pm
After accidentally sending his penis to the entire world via Snapchat, Warriors star (and current social media manager of Team USA) Draymond Green has the opportunity to receive a $100,000 penis bonus.
Vivid Entertainment bro Steve Hirsch, the enterprising dude who put Kim Kardashian's sex tape on the internet, has made the official offer with the unmistakably gross swagger of a man who makes sex tapes.
"Here's the deal: We will give you $100k to star in a porn called Drayzilla," he wrote in an offer letter that was promptly sucked into TMZ's orbit.