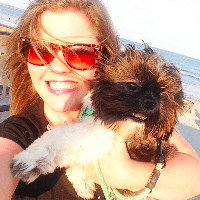 Filed by Missy Baker

|

Dec 28, 2015 @ 10:57am
The holidays may be over, but if you're still in the spirit of giving, you can snatch up Michael Jackson's former estate, Neverland Ranch, for the bargain price of $100 million. The Today Show had an exclusive tour of the 2,700 acre property today, and many things have changed since the King of Pop was in residence.
Neverland Ranch now goes by the name of Sycamore Valley Ranch, although who is ever going to call it that? The amusement park rides are gone, and most of the exotic animals moon-walked out of there long ago. The only one left is Ricky the llama, who apparently didn't get the memo to beat it. Despite the changes, Michael's signature style is still a big part of Neverland Ranch. The iconic Neverland clock, the railroad station, train tracks, and 50-seat movie theater all remain on the property.