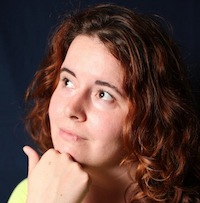 Filed by Aimee Lutkin

|

Jul 23, 2015 @ 7:43am
Hey, remember this photo of Matthew Lewis aka Neville Longbottom, that made J.K. Rowling say, "Ow, my eyes!"?

Aren't his legs cold? (via Attitude)
.@Mattdavelewis Not as bad as watching Dan in Equus, but close. Warn me next time, for God's sake. https://t.co/r8EUd1GKqT
— J.K. Rowling (@jk_rowling) May 21, 2015
The poor lady has probably just recovered! We've all just recovered. It's very uncomfortable to realize that someone who looks like that used to look like this:

In other words, a child. (via Harry Potter)
Now Matthew Lewis and Attitude Mag are back at it!