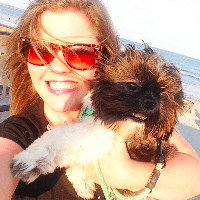 Filed by Missy Baker

|

Dec 28, 2015 @ 9:13am
Nick Gordon wasn't the only celebrity to post an attention-grabbing Christmas photo this holiday season, but his photo was a little less heartwarming than most. People reports that on Tuesday Gordon tweeted out a crudely photoshopped picture of himself and his late girlfriend Bobbi Kristina Brown, who died over five months ago. Gordon took a Getty image of the two of them from over a year ago, and superimposed Santa hats, presents, and the words, "Merry Christmas." His Twitter account is now private.