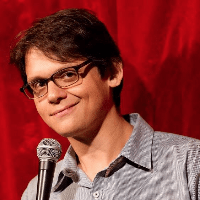 Filed by Matt Nedostup

|

Jan 07, 2016 @ 4:55pm
Happy birthday, Nicolas Cage! The Internet's favorite actor, secret Coppola relative and punchline (sorry, Chuck Norris), turns 52 today, January 7. To celebrate, here's the story of his final resting place. Don't worry, he's still alive.
Cage's tomb is in New Orleans, in the historic St. Louis Cemetery #1. (Yes, the cemetery is named St. Louis, but it's in New Orleans.) Dating from 1789, St. Louis #1 is the oldest surviving cemetery in the Big Easy, filled with beautiful above-ground marble tombs containing generations of the city's oldest families, as well as mayors, war heroes, musicians, at least one voodoo queen, and other beloved locals. Plus, someday, Nic Cage. I snapped some pictures of the cemetery on a recent vacation to the city.