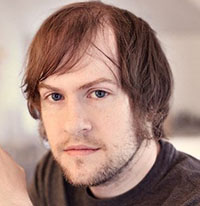 Filed by Brian Boone

|

Jun 10, 2016 @ 1:55pm
She's so famous for reality TV, fraternizing with Kardashians, and reckless driving that it's easy to forget why Caitlyn Jenner was ever famous in the first place. (She won the gold medal in the decathlon at the 1976 Summer Olympics.) Here are some other actors and entertainers who were also world-class athletes.
1. Dr. Benjamin Spock.
In 1946, he revolutionized the way people cared for their babies (by telling parents to show their babies love and attention) with his book Baby and Child Care. In 1924, Spock, while a student at Yale, rowed for the U.S. men's crew team. He won a gold medal in Paris that summer.