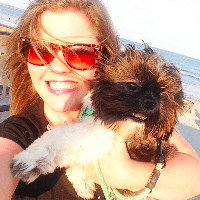 Filed by Missy Baker

|

Jan 27, 2016 @ 11:32am
Oprah made $19.2 million yesterday, and all she did was tweet, once. According to USA Today, after Oprah shared this "Eat bread. Lose weight" tweet, Weight Watchers stock shot up 20%.
Prepare yourself for this math: that spike caused Weight Watchers shares to close at $13.29. Oprah owns 6.4 million shares (or 10%), which means her bread tweet earned her $12.5 million dollars. Add to that Oprah's 3.5 million stock option with the company, and she made a total of $19.2 million yesterday. $19.2 million! For one tweet. This feels illegal for some reason, but it's not.