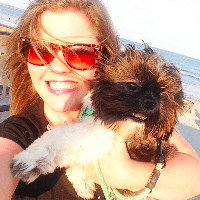 Filed by Missy Baker

|

Feb 28, 2016 @ 8:55pm
The first Oscar blunder of the night happened before the award show even began. The website Total Beauty totally screwed up their red carpet coverage by Tweeting out a picture of Whoopi Goldberg and saying it was Oprah. Never mind the fact that Oprah doesn't have tats or dreads or is a completely different person. Get it together Total Beauty! Oprah's not even at the Oscars, she's at home eating bread.