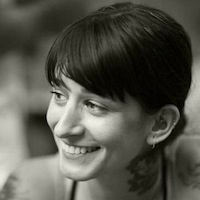 Filed by Jessie Dean Altman

|

Feb 26, 2017 @ 8:26pm
The celebrities at the Oscars are dressed to the nines, but they didn't start the day like that. Here are some of the best Instagrams showing Hollywood's finest getting ready for the 89th annual Academy Awards.
1. Octavia Spencer apparently runs on Dunkin'.
2. Taraji P. Henson started it out with some quiet time in the tub.
3. Giuliana Rancic's team primps and pins her into place.
A post shared by Giuliana Rancic (@giulianarancic) on
4. Justin Timberlake just can't stop dancing.
A post shared by Justin Timberlake (@justintimberlake) on
5. It takes a village to get Darby Stanchfield ready.
6. Jessica Biel's eyes aren't going to perfectly line themselves.
7. Chrissy Teigen's baby wins an award of her own.
8. Jimmy Kimmel got a fist bump from a little big fan (his daughter, Jane).
9. Amy Schumer decides to wear something comfortable.
A post shared by @amyschumer on
10. Busy Phillips and Michele Williams got photobombed by Salma Hayek.
11. Jessica Biel shows off her view.