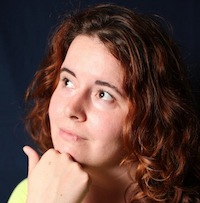 Filed by Aimee Lutkin

|

Jul 27, 2015 @ 7:41am
Last week Kylie Jenner posted a very bad dance video to Instagram:
The caption says, "These didn't make it to Snapchat," which made me wonder, what does? I did not satisfy my curiosity by actually following Kylie Jenner on Snapchat, because I don't want her on my phone without an enormous amount of personal effort. Now I know anyway, because in her recent Snapchats she wore a shirt that has everyone frothing from the mouth, as she danced to "Rich $ex" by Future. It says, "Eat Me Out" in a fun play on the In-n-Out logo. Very L.A.