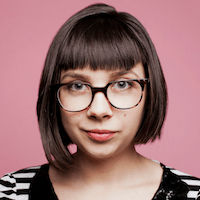 Filed by April Lavalle

|

May 26, 2016 @ 9:34am
This is either great news or terrible news according to your level of attraction to Patrick Dempsey. In January 2015, the former Grey's Anatomy star and his makeup artist wife, Jillian Fink, called it quits after fifteen years of marriage. Fink filed divorce citing "irreconcilable differences," but it looks like those differences are reconcilable after all, since Entertainment Tonight is reporting that the two are back together.
When the UK's ES Magazine asked McDreamy if he and Jillian were back together, he responded with, "Yeah, I think so." Well, Patrick better get a little more firm on that answer, because as of now, their divorce papers are still pending. At this point, Fink has the option of not moving forward with the divorce filing, and their case will be dismissed and they will live happily ever after and Derek will magically come back to life. That's how that works, right?