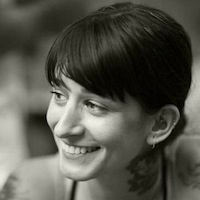 Filed by Jessie Dean Altman

|

May 24, 2016 @ 12:35pm
These pictures, taken from the subReddit r/Not Really Famous, feature people being mistaken for celebrities, who kindly agree to pose for pictures with hapless idiots who think they're being photographed with a celebrity. The last few actually are celebrities, but not the ones the people think they are. Fame is weird like that.
1. Not Lorde
2. Not Bono